Unique design and clean code
With a strong knowledge of Joomla! and WordPress CMS,
I design professional, quality and affordable bespoke websites with user-friendly interfaces.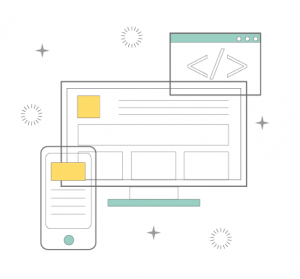 WEB PAGE DESIGN
Landing page
Single page website
Bespoke web icons

COMPLETE WEBSITE
 WordPress website
Joomla! website
HTML/CSS coding
Responsive design

SOCIAL MEDIA
Account branding
Header design
Infographics and illustrations
Web design and CMS web development:
I ensure a fluid workflow across the entire graphic design and web development process, tailoring your unique website.
To complete your digital presence online, I design ad banners and animated graphics to give an outstanding visibility to your brand.


WordPress theme design
Joomla! template design
Online-shopping websites
Ad banners
User interface design
Interactive motion graphics